The New Inclusive Economy project is hosted by inclusion Powell River and overseen by a Governance Committee, an ethics subcommittee that includes an Indigenous researcher and an Experts and Innovators Committee. The research team is comprised of experts from inclusive employment including UBC's Canadian Institute for Inclusion and Citizenship (CIIC), and the Social Research and Demonstration Corporation (SRDC). 
The project is sponsored by the Ministry of Post-Secondary Education and Future Skills, the Government of British Columbia and the Government of Canada, and includes participation from the following organizations.
Project Holder
inclusion Powell River
inclusion Powell River Society is a grassroots organization led by our board of directors and is committed to inclusive employment models, and opportunities for people with barriers to employment.
LEADERSHIP
Governance Committee
The purpose of the Governance Committee is to provide oversight of the research process including reviewing methods, protocols, tools (instruments), communications plan and provides feedback on key deliverables.
This group provides policy maker and research perspectives. Members of the Governance Committee include:
David Morris 
Representing inclusion Powell River Board of Directors
David Morris has resided in Powell River for 16 years having moved here after retiring from Royal Bank where he was employed for 36 years. He is currently President of the Board of Directors for inclusion Powell River Society and has been a board member for approximately 10 years. Prior to his second retirement he was employed as a Director with inclusion Powell River Society and the Executive Director of Powell River Model Community Project.
---
Jack Styan 
Representing Community Living British Columbia
Jack Styan joined Community Living BC in 2012 after working with people with disabilities and their families for 30 years. In 2011, Jack launched the Registered Disability Savings Plan Resource Centre. Previously Jack worked at Planned Lifetime Advocacy Network, where he led advocacy efforts to get the Federal Government to implement the Registered Disability Savings Plan and to get provincial governments to modify their disability assistance to encourage people to utilize the Plan.
---
Jennifer Hinton 
Representing Diverse Economist
Jennifer Hinton is a systems researcher and activist in the field of sustainable economy. Jennifer's Relationship-to-Profit work focuses on how societies relate to profit and how this relationship affects global sustainability challenges. Jennifer holds a double PhD in Economics and Sustainability Science and is a researcher at Lund University. As an activist, she collaborates with civil society organizations, businesses, and policy makers to transform the economy so that it can work for everyone within the ecological limits of the planet.
---
Karishma Zaman 
Representing Ministry of Post-Secondary Education and Future Skills (Ex-officio Governance Committee member)
Karishma Zaman is currently working as a Senior Program Manager with Sector Labour Market Partnerships Program, Post-Secondary Education and Future Skills. She has been at the B.C Public Service since 2019 and prior to that had been managing economic development projects for 10 years in South and South-East Asia for governments and non-profits. In her current area of work, she is particularly interested in initiatives that address structural barriers to meaningful labour market participation for all identified groups in British Columbia.
---
Karla Verschoor 
Representing Inclusion BC 
Karla Verschoor has been with Inclusion BC since 2006, when she joined the organization as a volunteer coordinator. Karla has worked in various leadership roles as an advocate, strategic planner and now as Executive Director. Karla has a Bachelor of Arts degree from the University of Alberta where she studied Political Science and Government and a Certificate in Dialogue and Civic Engagement from Simon Fraser University. Karla lives in Vancouver with her husband and daughter.
---
Lilla Tipton 
Representing Former CEO inclusion Powell River, advocate
In 1972, Lilla Tipton was a member of a group who founded a transportation service for people with disabilities in Prince George. That service became the model for and evolved into the provincially operated Handy Dart service operated by BC Transit. Lilla had a sister that lived with down syndrome and her family have been actively involved in supporting and advocating for services for people with developmental disabilities for 75 years. She was the CEO of inclusion Powell River for 25 years and retired in June 2022.
---
Rupert Downing 
Representing BC Social Enterprise Network
Rupert Downing leads initiatives in community economic development, social enterprise and impact investing. He coordinates a Network of Social Enterprises in BC and runs a Social Enterprise Development Service for Canadian cooperatives and non-profits. He is a founding member of the Vancouver Island Community Investment Cooperative and lives on the traditional territory of the W̱SÁNEĆ First Nations.
---
Experts and Innovators Committee
The purpose of the Experts and Innovators is to inform the research and provide validation to the findings through thought leadership around inclusive employment.
This group can share direct experience of inclusive employment (as a provider and/or recipient of) and alternative economic models. Members of the Experts and Innovators Committee include:
Alice Henry 
Representing Circular Economy
Alice Henry is a researcher, facilitator, and program coordinator with expertise in zero waste and the circular economy, and collaborative decision-making. She brings experience in the repair economy, working on textile waste social innovation, investigating the second hand economy and lighter living landscape, and working as part of a tech start up in the sharing economy. She is Program Manager at the Share Reuse Repair Initiative and works as an Associate of OneEarth, a climate action organization.
---
Anju
self-advocate
Anju's birth name is Katie Miller, but her preferred name is Anju. She started calling herself Anju based on a young female anime character who no one understood due to her "unusual behaviour". Anju has worked at Toys R Us in Langley for seven years. She loves this work thanks to the inclusive environment, and she has extensive knowledge about toys. Her future career goal is to become a writer and help people know they aren't alone. Anju is a self advocate for people with disabilities and LGBT+ community under Inclusion BC and was an original member of a program called Including All Citizens Project. She holds a Faculty of Arts Certificate from Kwantlen Polytechnic University.
---
Arlette Raaen 
Representing inclusion Powell River Board of Directors
Arlette Raaen has lived in Powell River for 40 years, retiring in 2014 from the position of Regional Campus Principal at Vancouver Island University. She sat on the Mayor's task force to help develop the region's Sustainability Charter and collaborated in the writing of Dr Elsie Paul's book Written as I Remember It. She is Vice President on the board of directors for inclusion Powell River. Arlette holds a BA (Sociology) and MA (Leadership). She began her career with Canada Employment and Immigration and volunteered throughout her career in community economic development.
---
Barb MacLeod 
self-advocate
Barb MacLeod was born and raised in Powell River, BC and has lived all over the province. She is visually impaired and has been all her life. She was a peer-support worker for the Canadian National Institute for the Blind. She ran a landscaping group for persons with employment barriers at formerly called Artiban (now inclusion Powell River) and in the 90s worked to develop and put into print an accessibility booklet for services and businesses in the Powell River area on behalf of Powell River Model Community Project.
---
Johanna Li 
Representing Embers
Johanna Li is the manager for EMBERS Eastside Works and is passionate about finding innovative ways to help people with barriers to employment earn income. Having spent 15 years working in the Vancouver's Downtown Eastside, often known as Canada's poorest community, with organizations such as Potluck Café Society and Vancity Community Foundation, she has built expertise in community development and gained a true appreciation of what is possible even with the many challenges at hand.
---
Marcus Ewert-Johns 
Representing BC Alliance of Manufacturers
Marcus Ewert-Johns serves as head of Manufacturing BC, representing businesses across British Columbia's diverse manufacturing industry. The organization brings creative solutions to productivity, workforce skills, innovation and policy challenges undermining the competitiveness of manufacturing in the province. This includes working with partners to train and place individuals including new Canadians, refugees, unemployed youth and equity-seeking groups. Marcus previously served in executive roles with in the provincial and federal governments and the private sector.
---
Michelle Lackie 
Representing Inner City Exchange
Michelle Lackie is the Director of Exchange Inner City, a community economic development organization in Vancouver's Downtown Eastside. Michelle brings 25+ years' experience in non-profit management and social change work. She teaches the Strategy and Leadership Course at SFU's Continuing Studies department and has an MBA in non-profit management from the Heller School of Social Policy and a BA from McGill University. She lives in the unceded territory of the Coast Salish people with her husband and son.
---
Stephanie Hollingshead 
Representing HR Tech Group
Stephanie Hollingshead is the CEO of Tech and People (TAP) Network, a community of People and Culture professionals in Canada's tech sector. Previously, Stephanie was Vice President, Human Resources for Sierra Systems, a Canada-wide information technology consulting firm. She currently volunteers as a director for The Eastside Cultural Centre. Stephanie holds a Bachelor of Commerce degree from UBC and a Chartered Professional in Human Resources designation. In 2021 Stephanie was awarded Women of the Year Award: Community Builder from BC Business.
---
Yat Li 
Representing Presidents Group
Yat Li was born with bilateral microtia and has profound hearing loss. Despite a physical disability, he has overcome barriers to inspire others in the community speaking at over 100 national and local events about his lived experience, accessibility, and social change. While working at Presidents Group, Yat supports a network of BC business leaders to champion more accessible and inclusive workplaces. He is a committee member for the Access Transit User's Advisory Committee and Vancouver City Council Persons with Disability Advisory Committee. Previously, Yat served on the Board of Directors of AssistList.
---
RESEARCH TEAM
Alison Macintyre, PhD
Founder/owner Regenerem, Independent Researcher, Diverse Economies Research Consultant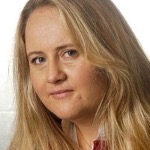 Alison is the founder of Regenerem, working on a portfolio of consulting, research, and coaching projects. As a Research Fellow with the Centre for Behavioural Economics, Society, and Technology in Australia, she investigates "social dilemmas" involving cooperation and voluntary participation. As a social entrepreneur, Ali has spent many years building organisations and start-ups. She is currently writing a book based on her experience of successfully developing people-first and purpose-driven organisational culture in remote/ work from home teams. 
---
Jenna Christianson-Barker
Research Assistant UBC Canadian Institute for Inclusion and Citizenship
Jenna (she/her) is currently a Faculty Member of the Disability and Community Studies Department at Douglas College, focused on preparing practitioners dedicated to thoughtful and dignity filled supports. She is a Research Assistant for the Canadian Institute for Inclusion and Citizenship and is pursuing her PhD at UBC in Interdisciplinary Studies, Community Engagement, Social Change and Equity. She is thankful to live alongside her husband and two boys on the traditional and unceded territory of the Coast Salish, Katzie, Sto:lo and Kwantlen First Nations.
---
Jessica Hum
Talking Circle, Communications Specialist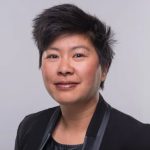 Jessica Hum was born on the traditional territories of the Anishnabewaki to a diverse family that identifies as Chinese/arrivant and Ojibway ancestry. An Indigenous Planner, she has designed communication and engagement strategies with diverse equity-seeking groups including people with disabilities, people with lived/living experiences of homelessness, Indigenous Elders, youth, women and gender-diverse, 2SLGBTQIA+ communities. Jessica created Talking Circle Consultants to facilitate the exchange of stories for more fair, equitable and just relationships on this land.
---
Jessica McQuiggan
SRDC Research Associate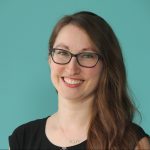 Jessica McQuiggan joined SRDC in 2021. In addition to a strong research background, Jessica has experience with evaluation, knowledge translation, and science policy. She is passionate about science communication and loves to explore creative ways of disseminating and implementing research findings. Jessica has a PhD in cognitive psychology from the University of Toronto.
---
Karl Urban
Research Assistant UBC Canadian Institute for Inclusion and Citizenship
Karl Urban is a PhD student at the UBC School of Social Work. Originally from Portland, Oregon, USA, he completed degrees in social work and human service management in Aachen and Cologne, Germany, before moving to Vancouver. He is a social worker, nonprofit manager, and educator with several years' experience in youth career counselling and after school programming. Karl is interested in human service organizations, nonprofits, and issues of critical practice and social policy with children and families.
---
Leni Goggins
Director of Social Economy for inclusion Powell River Society, NIE Project Manager

Leni Goggins is Project Manager of the New Inclusive Economy and is the Director of Social Economy and Other Cool Stuff at inclusion Powell River leading projects such as qathet Inclusive Manufacturing, OneLight and Kindred ReBuild. She grew up in the qathet region where she lives now with multiple generations under one roof. She combines 20 years of experience working with people with disabilities, seniors and youth with her project management work with non-profit and socially minded enterprises.
---
Naomi Fraser, PhD
SRDC Senior Research Associate

Naomi Fraser joined SRDC in 2021 as a Senior Research Associate, with a background in public policy research, program evaluation, and human-centered design and service transformation. Over her career, she has worked in provincial and federal government and public university settings, with a focus on skills development and training, innovative service design and delivery, education, student financial assistance, and child and youth development. Naomi holds a PhD in Communication and Cultural Studies from York University.
---
Rachelle Hole, PhD
Co-Director UBC Canadian Institute for Inclusion and Citizenship and Professor School of Social Work UBC Okanagan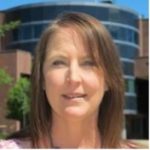 Rachelle is the co-director of the Centre for Inclusion and Citizenship (CIC). In this role, Rachelle has lead or co-lead research projects focused on residential supports and non-residential supports, employment, sexual health and intellectual disability and Citizenship Participatory Theatre, and, most recently, transitioning youth and employment. Rachelle's research focuses on socio-cultural practices that promote social inclusion and equity, and a methodological focus on community-based participatory research methods. Rachelle is also a member of the UBC Institute for Community Engaged Research.
---
Rae Morris, MSW, RCSW, PhD Candidate
Research Assistant UBC Canadian Institute for Inclusion and Citizenship
Rae Morris (she/her) is a PhD candidate in the UBC School of Social Work and a Registered Clinical Social Worker in private practice on the traditional and unceded territories of the Coast Salish Peoples. Rae's clinical and research work is focused on the intersection of mental health and neurodivergence. She has been a research assistant with the Canadian Institute for Inclusion and Citizenship on other projects exploring inclusion and employment of persons with disabilities.
---
Shawn de Raaf
SRDC Research Director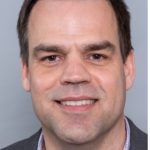 Shawn de Raaf has been a senior researcher at SRDC for over a decade, covering a wide range of topics related to employment, training, income security, and community economic development. He most recently helped lead the design and evaluation of CareerMotion, a research study that examined the effectiveness of providing online career information to post-secondary graduates in BC.
---
Tim Stainton, PhD
Co-Director of UBC Canadian Institute for Inclusion and Citizenship and Professor School of Social Work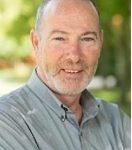 Tim is Professor at the UBC Vancouver School of Social Work and Co-Director of the Canadian Institute for Inclusion and Citizenship. Tim has held faculty appointments at the University of Wales, McGill University, and was tutor in Social Policy at the London School of Economics. In 2008/9 he was the Sir Allan Sewell Visiting Fellow at Griffith University, Australia. He is active in the disability rights and community living movements. He was a founding member and fellow of the International Association for the Scientific Study of Intellectual Disability (IASSID). Tim has lectured and consulted nationally and internationally on issues of service delivery, structure, self-determination and individualized funding and other disability related topics.